Dr. John M. Strawn, Ph.D.
Expert Witness in Patent and Copyright Litigation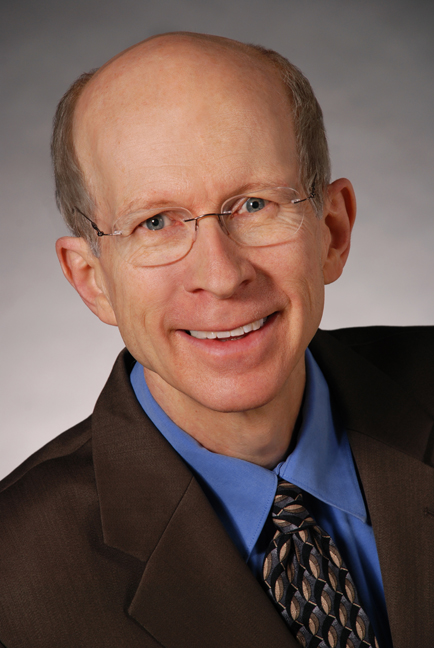 Summary: Expert witness experience spanning 20 years in hi-tech litigation including patents, copyright, trade secret, class action. 19 depositions, 3 times testifying at trial, 11 IPR declarations (18 IPR filings). This list of litigation experience is part of Dr. Strawn's CV which includes a separate list of software and signal processing consulting assignments.
Sample Technical Areas as Expert Witness in Litigation
software and source code (C, C++, Java, HTML, XML, Javascript).
computers, laptops, cell phones, mobile devices, handheld devices (e.g. medical)
processor architecture
user interfaces
media: audio, music, speech, video
compression (e.g., MPEG, MP3)
digital signal processing, mathematics, algorithms
file downloading, file streaming, client/server
protocols such as internet protocol (IP)
video games
Sample Contributions as Expert Witness in Litigation
Testifying expert witness
19 depositions
3 times at trial, including Microsoft v Lucent
11 IPR declarations in 18 Patent Office IPR filings
Expert reports
Prior art research and analysis
Infringement analysis (e.g., analyze devices, documents; source code analysis)
Source code analysis, source code comparison
Claim charts
Tutorials
Markman hearings

Expand to see List of 19 Expert Witness Depositions
(click on the link for the detailed description below)

Expand to see List of Expert Witness Trial Testimony
(click on the link for the detailed description below)
List of Expert Witness Litigation
Knobbe Martens
(2021 – present)
Inter Partes Reviews for Amazon
Patent US RE48,371, "Microphone Array System," owned by Vocalife. Invalidity declaration (159 pages) re 20 claims, covering 6 pieces of prior art and 8 grounds. Instituted, 1/31/2022. (PTAB-IPR2021-01331).
King & Spalding
(2019 – 2020)
Dolby Laboratories Licensing Corp., et al., v. Adobe.
Copyright claims regarding audio compression software (AC-3, E-AC-3). Analyze various source code collections, standards documents, copyright office filings for software, deposition testimony, technical documentation, object code libraries, and historical Windows applications. Expert report, Deposition. (CAND-4-18-cv-01553)
English, Lucas, Priest Owsley
(2020 – present)
Harris Computer Corporation et al v. DSI Investments et al.
Trade secret litigation regarding jail management software. Review source code (e.g., javascript, visual basic, python), GitHub logs, user interfaces, database contents. Expert Report. Supplemental Export Report. (WDKY 1:19-cv-00142).
Kilpatrick Townsend Stockton
(2019 – 2020)
GREE v. Supercell
For GREE, analyze source code (C++, Java) of SuperCell mobile games such as Brawl Stars, Clash of Clans, and Clash Royale to determine infringement of five GREE patents. Topics included user interfaces, game play, game character capabilities, graphics, and messages passed between mobile device and server. Jury verdict September 2020 found damages of $8.5 million, and willful infringement. This verdict was noted by Bloomgberg, the National Law Review, and the gaming industry (pocketgamer.biz, gamesindustry.biz). (EDTX 2-19-cv-00070 , 2-19-cv-00071).
Sheppard Mullin
(2019 – 2020)
Inter Partes Reviews for Spotify
Two IPRs. Two patents owned by Excalibur related to fingerprinting audio, involving e.g., filtering, power measurements, time sequencing, database storage. First invalidity declaration re 19 petitioned claims, 132 pages. (PTAB-IPR2020-00421). Second invalidity declaration re 18 petitioned claims, 159 pages (PTAB-IPR2020-00422). Related district court litigation (DDE-1-19-cv-00165) settled 4 months after IPRs were filed, and IPRs were terminated before institution decision.
King & Spalding
(2019 – 2020)
Dolby Laboratories Licensing Corp., et al., v. Adobe.
Copyright claims regarding audio compression software (AC-3, E-AC-3). Analyze various source code collections, standards documents, copyright office filings for software, deposition testimony, technical documentation, object code libraries, and historical Windows applications. Expert report, Deposition. (CAND-4-18-cv-01553)
Orrick
(2018 – 2020)
Inter Partes Review for Panasonic.
Patent owned by Cellspin Soft related to transferring photographs from a digital camera to a cell phone via Bluetooth, and from the cell phone over the Internet to an image publishing website. Invalidity declaration re 16 petitioned claims, 119 pages. Reply declaration, 32 pages. Deposition. All challenged claims determined to be unpatentable. (IPR2019-00131).
Rimon Law and Erise
(2019 – 2020)
Inter Partes review for GoPro and Garmin.
Declaration from Panasonic IPR above also submitted by GoPro and Garmin in separate IPR2019-01108.
Robins Kaplan
(2018 – 2019)
JDS Technologies v. Avigilon
Analyze source code of both parties (Visual Basic, C++) regarding security camera patents. (MIED-2-15-cv-10385)
Latham Watkins
(2017 – 2019)
Inter Partes review for Jaguar Land Rover.
Patent owned by Blitzsafe related to integrating a portable media device (e.g., cell phone, MP3 player) wirelessly (e.g., Bluetooth) with car multimedia system for playback and control. Research. Invalidity declaration re 40 petitioned claims, 140 pages. (IPR2018-00544).
Second patent owned by Blitzsafe related to car multimedia device integration. Research. Invalidity declaration re 32 petitioned claims, 260 pages. (IPR2018-01203).
Quinn Emanuel
(2018)
Inter Partes review for Daimler (Mercedes).
Declaration from first Jaguar IPR above also submitted by Daimler in separate IPR2018-01209.
DLA Piper
(2018)
MONKEYmedia v. Samsung., TXED-2-17-cv-00460.
Several patents relating to playback of interactive multimedia such as popup advertising or the movie editor's comments on Blu-Ray players, settop boxes, televisions, cell phones, laptops. Declaration and deposition re Markman.
Lilenfeld PC
(2017 – Present)
Atlantic Recording Corp. et al. v. Spinrilla et al., GAND 1-17-cv-00431.
Analyze Ruby source code for hip hop music web site. Evaluate methods for identifying sound recordings. Engaged by defendants accused of copyright infringement. Expert report, deposition.
Katten Muchin
(2017 – 2019)
Rogue Wave Software v BTI Systems and Juniper Networks, NYSD-1-16-cv-07772.
Analyze Java source code involving graphic user interfaces and remote control of Internet hardware. Compare versions of source code. Reconstruct source code from obfuscated deposit copy filed with US Copyright Office. Engaged by defendants accused of copyright infringement. Two expert reports.
Fish Richardson
(2016 – 2017)
Two IPRs for Samsung.
Patent owned by Tivo related to real-time audio/video streaming, recording and playback, and DVR (set top box) architecture. Research. Two invalidity declarations re 2 petitioned claims, each with separate prior art. (IPR2016-01524, 137 pages; IPR2016-01712, 112 pages). Related district court litigation (TXED-2-15-cv-01503) settled 2 months after 2nd IPR was filed, and IPRs were terminated before institution.
Coberly Law; Paine Bickers
(2017)
Artemetrx et al. v. Archimedes et al.
Analyze SQL source code and databases involving pharmaceutical billing, engaged by defendants accused of misappropriation of trade secrets. (Davidson County Chancery Court, Nashville, TN, Case No. 16-0913-II.)
Perkins Coie
(2016 – 2017)
Crest Audio v QSC, MSSD-3-12-cv-00755.
Analysis relating to claim construction and non-infringement for two amplifier patents.
Denko Coburn Lauff
(2015 – 2016)
Andrea v. Intervenor Waves (Israel) and Respondent Dell, ITC 337-TA-949.
Patents related to noise reduction, adaptive filtering, echo cancellation for speech in laptops. Source code analysis (C, C++). Compare versions of source code. Expert report on non-infringement, two patents. Deposition.
Orrick
(2014 – 2016)
Blue Spike v. Texas Instruments, TXED 6-12-cv-00499, for lead defendant Audible Magic.
Patents related to automatic recognition of video and audio, signal processing. Source code analysis (C, C++, Visual Basic, SQL, XML). Declaration. Two expert reports, one on non-infringement (four patents), one comparing versions of source code. Deposition.
Wiley Rein
(2014 – 2015)
Six IPRs for Verizon.
Three patents owned by Solocron relating to cell phone ring tones. Research. Invalidity declaration re 17 asserted claims, 58 pages. (IPR2015-00349, 00350, 00364, 00376, 00380, 00383, 00391). Related district court litigation (TXED-2-13-cv-01059) stayed four months after IPR filing, settled 1 month thereafter. IPRs terminated before institution.
Greenberg Traurig
(2013 – 2016)
IPR for Samsung.
Patent owned by B. E Technology related to Internet targeted advertising, user interfaces, and client-server interactions. Research. Invalidity declaration, 90 pages. Deposition. Two asserted claims determined to be unpatentable. Determination upheld on appeal. (IPR2014-00044, CAFC-15-1888).
Kirkland & Ellis; Irwin IP; Fliesler Meyer
(2011 – 2014)
Adobe v. Wowza, CAND 3-11-cv-02243.
Five patents related to protocols for client/server real-time video and audio streaming. JAVA source code analysis. Analysis of media packets and headers down to the bit level, and client/server interactions. Deposition related to Markman. Expert report and deposition on noninfringement.
McDermott Will Emery
(2013 – 2014)
That Corp., US Patent Application 11/445,670, BTSC Encoder.
Application relating to audio in television. Patent prosecution had lasted 8 years. Three months after my declaration regarding non-obviousness was submitted, US 8,908,872 issued.
Novak Druce
(2013 – 2014)
SmartPhone v. ZTE, EDTX 6:12-cv-350.
Three patents relating to Android cell phone user interface, internet protocols, client/server. Source code analysis (C, JAVA, XML). Two expert reports for invalidity and non-infringement. Deposition.
Morgan Lewis Bockius
(2012 – 2013)
SmartPhone v. LG, EDTX 6:10-cv-74.
Two patents relating to Android cell phone user interface, automatic call detection, client/server operations. Research. Review cell phone hardware and software architecture. Expert report for invalidity citing 14 pieces of prior art. Deposition.
Quarles Brady
(2011 – 2012)
SmartSound v. Avid, WIWD 3-12-cv-00223.
Automated composition of sound tracks for video. Source code analysis, two patents (C++, XML) regarding infringement.
Jones Day
(2012)
LSI v. Vizio, CACD 8:10-cv-01602.
Digital memory and MPEG audio. Invalidity and non-infringement for four patents. Settled before Markman.
Alston Bird
(2008 – 2009, 2011 – present)
Move v. Real Estate Alliance, CACD 2-07-cv-02185.
Real estate sales website. Source code analysis (JavaScript, HTML, XML, SQL). Two expert reports on infringement, two patents. Deposition.
Quinn Emanuel
(2011)
Motorola v. Apple, ITC 337-TA-745.
Cell phone GPS. Analyze iPhone and Motorola Droid source code (C, C++, JAVA) and schematics. Three expert reports and two witness statements relating to infringement, technical prong of domestic industry, and validity. Deposition. Testimony at trial.
Finnegan Henderson
(2010 – 2011)
HTC v. Apple, ITC 337-TA-721.
Cell phone user interface, memory, and caller ID. Expert report relating to technical prong of domestic industry for 24 HTC Windows Mobile cell phones. Supplemental Expert Report. Consulting expert relating to iPhone, iPad, and iPod touch concerning validity and power management.
Robins Kaplan
(2010 – 2011)
Fair Isaac v. Actimize and NICE, DED 1-09-cv-00688.
Credit card scoring. source code analysis for infringement (C++, JAVA, XML, scripting language).
Orrick
(2010)
Affinity v. Alpine, JVC Kenwood, TXED 9-08-cv-00171.
User interface and functionality of car audio, marine audio, and home theater products that connect to iPod/iPhone. Expert report on non-infringement, two patents. Deposition.
Wolf Haldenstein
(2009)
Apple & ATTM Antitrust Litigation, CAND 5:07-cv-05152.
Analyze iPhone source code for antitrust plaintiffs. Expert report and various declarations, in particular regarding class certification. Deposition.
Paul Hastings
(2008 – 2010)
Konami v. Harmonix, TXED 6-08-cv-00286.
Analyze Rock Band video game source code (Playstation 2, PS3, Wii, XBox). Expert reports on infringement and validity, three patents. Two-day deposition.
Jones Day
(2009 – 2010)
SanDisk v. LSI, CAND 3:09-cv-02737.
Research. Attend tutorial and Markman hearing regarding MP3 patent litigation.
Weil Gotschal
(2009)
Samsung v. Kodak, ITC 337-TA-671.
Digital cameras in cell phones. Analyze Samsung cell phone source code (C, C++) for infringement relating to digital cameras. Study baseband chip documentation from Qualcomm, Philips, Agere, Texas Instruments; register-level code for camera image sensors from Samsung, Sony, Micron, Omnivision; Windows Mobile 5 and 6 device drivers; Qualcomm BREW 2 and BREW 3 cell phone OS; four patents involving Bayer subsampling, pixel interpolation; standard digital optical concepts such as RGB, YUV, YCbCr, EXIF, and JPEG.
Finnegan Henderson
(2009)
Voice Domain v. Philips, OKWD 5-08-cv-00701.
Declarations for Markman hearing on hand-held consumer devices, three patents.
McDermott Will Emery
(2009)
THAT Corp
Declaration to USPTO regarding non-obviousness for audio in television, for US Patent Application 09/638,245, BTSC Encoder.
Fish Richardson
(2007 – 2008)
Nice v. Witness, DED 1-cv-00311.
Telephone call centers (telephony, hardware architecture, digital recording, functionality). Expert reports on invalidity and non-infringement, three patents. Deposition, testimony at jury trial.
Fish Richardson
(2005 – 2007)
Microsoft v. Lucent, CASD 3-02-cv-02060, CAFC 2007-1546.
Two days testimony at three-week jury trial, after deposition and seven expert reports/declarations on non-infringement, invalidity, inventor not included, defects in specification, and secondary considerations. Two patents related to audio compression and MP3 in Windows Media Player. Source code analysis (C, C++, assembler, machine code). Research. Analysis of German documents including dissertations. The Court ruled for Microsoft, finding non infringement on one patent and lack of standing on the other patent, as a matter of law, upheld on appeal. Wikipedia entry on this litigation.
Morrison Foerster
(2007)
Seer Systems v. Yamaha, CAND 3-06-cv-07736.
Analyze and provide prior art for music synthesis.
Mayer Brown
(2006 – 2007)
DTL v. Cingular Wireless, TXED 2-06-cv-00156.
Microphone in cell phones. Research, claim charts, invalidity.
Meyer and Associates, Columbus, Ohio
(2007)
Health Science Products and Kairos v. Sage, GAND 1-2005-cv-03329.
For class action plaintiffs, analyze database software before and after release of ACT 2005.
Black Lowe Graham
(2005 – 2006)
Digeo v. Audible, WAWD 2-05-cv-00464.
Internet file downloading. Source code analysis (C, C++). Apple iPod, Creative MuVo MP3 player. Three expert reports regarding Markman, validity and infringement. Deposition for Markman hearing.
Ropes Gray
(2006)
MediaTek, ASUSTek & ASUS v. Sanyo, TXED 6-05-cv-00323.
Prepare invalidity claim charts on 24 hour notice. Assist in preparation of tutorial.
Wilmer Hale
(2006)
Information Technology Innovation v. Motorola et al., ILND 04-C-7121.
Provide and supervise an expert witness colleague who prepared an expert report on non-infringement.
Weil Gotshal
(2004 – 2005)
Antor v. Apple, Microsoft, RealNetworks, TXED 2-03-cv-00320.
Prior art regarding file downloading.
Trop Pruner Hu
(2005)
Prior art involving signal processors.
Robins Kaplan
(2003)
Intergraph v. Dell et al., TXED 2-02-cv-00312.
Prior art for hardware architecture, virtual memory and cache memory.
Cesari McKenna
(1997 – 1998)
Lucent vs. Young Chang/Kurzweil, MAD 1:97-cv-10310.
Prior art for music synthesis, digital hardware, software, architecture.
Small Larkin
(1994)
L.C. Concept v. Digital Theater Systems (DTS).
Prior art for cinema sound equipment in USA and Germany. I was also engaged by DTS as a software consultant.